Facility e Property Management
Software Solution
ManPro.net is a facility and property management software developed to simplify the various complexities involved in managing and running large facilities.
Managing properties and territories has never been that simpler, faster and innovative.

We offer professionalism and competence at the service of real estate assets and urban environments.
For 15 years we have been a reference point for the smart and digital management of public and private facilities assets.
Advanced information systems
A software solution developed to speed up and facilitate the management and the maintenance activities of buildings, roads and much more.

Survey and census services
Xiri is the proprietary software solution, perfectly integrated with ManPro.net, used by our technicians in field surveying operations.

Design and consultancy for tenders and contracts
Technical know-how and innovative solutions to create unique and competitive projects, customized for every
need.
ManPro.net ti semplifica il lavoro !
Accesso da Web e App Mobile
Consulta istantaneamente le informazioni critiche. Puoi usare il software quando vuoi, dove vuoi.
Tutte le informazioni, i dati, i report e i componenti grafici in pianta di cui hai bisogno subito visibili.
Controllo di tutte le attività
Tieni traccia di ogni attività di manutenzione, delle riparazioni o delle sostituzioni effettuate dagli operatori.
Risparmio di tempi e costi
Niente più appunti, mail e continue telefonate. Aumenti la soddisfazione dei tuoi clienti e guadagni fiducia.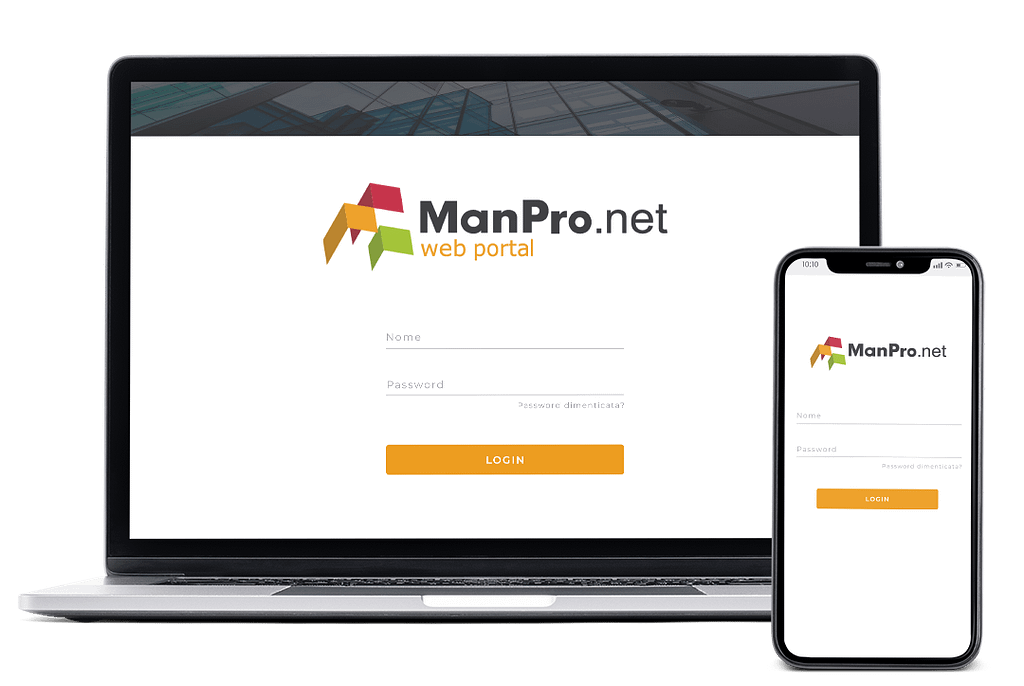 ManPro.net makes your job easier!
Available on Web and Mobile App
You can instantly find the critical information. You can use the software anytime, anywhere you want.
Unified control dashboard
You can check all the maintenance activities. The dashboard indicates problems to be solved and scheduled interventions.
You can manage, in a single database, real estate assets of different company and multiple facility management contracts.
No more notes, emails and frequent phone calls. You can increase your customers' satisfaction and gain more trust.
Find your perfect solution
What do you need?
Contact us, we will offer you a free consultation to listen to your needs and we'll start, together, a new project.
We'll develop a personalized service, specially created to achieve your goals.
Richiedi subito una demo gratuita
Subscribe to our newsletter
Keep in touch and stay up to date on our last news.

Solutions for companies
Solutions for people
Solutions for buildings
Tenders and contracts